Over the years Soft-Tech has delivered some of the finest products to the industry, and in the process Soft-Tech has developed very robust ready to deploy solutions, which can be used to cater standard need of client.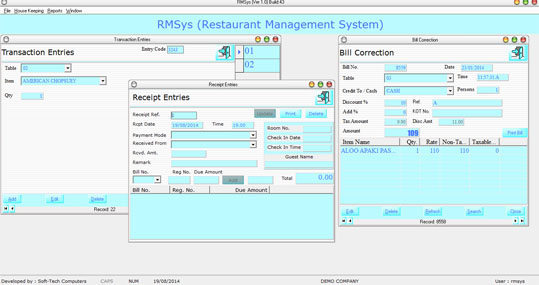 Gallery
RMSys is complete restaurant billing software solutions designed to cover the needs of small, medium to big restaurants, special designed single screen entry of KOT (Kitchen Order Tickets) and preparation of bill is very effective for operators to handle rush hours at restaurants very easily, more then this RMSys is multi-point entry system provides one or more Point of Sale can be handled very easy.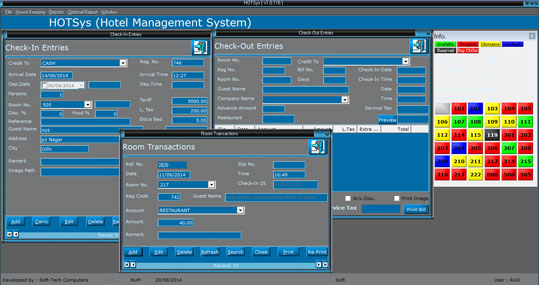 Gallery
HOTSys software developed considering day-to-day problems faced by small Hotel businesses due to non-use of technology, the software is designed to maintain all business aspects of such hotels; USP of HOTSys is easy to use interface, like single dashboard to get information of any room and click-to-Checkout with finalization of bills, these simple to use features enable any user a quick and smooth operation even on rush hours.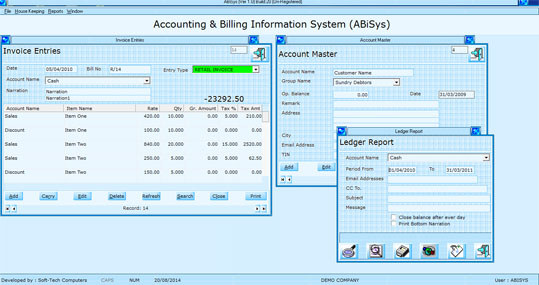 Gallery
Accounting and Billing Information System (ABiSys) with Tally Integration.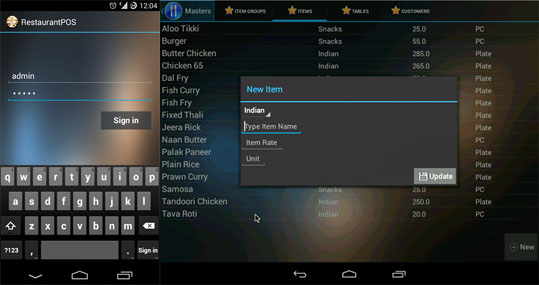 Gallery
RestaurantPOS developed considering very small restaurants who are well versed with mobiles and tablets in general but are yet to adopt these devices for business use, easy to use interface, complete local Android Application do NOT require cloud or server connectivity to function, local language support along with printing to any local or remote printer makes this application very handy for very small restaurants; USP of RestaurantPOS is to provide end-to-end solution on local device and do not require additional connectivity.
From standard financial accounting software AMISys and AMISSPlus (Legacy DOS Based Billing, Inventory and Financial accounting software)
To industry specific solutions like HOTSys (Hotel Management System) for Hotel Industry.
TourSys for Byroad Tours & Travel Agency (Taxi Billing).
PETROSys for Petrol Pump Billing and Stock.
TANKSys (Transport Billing and Payment System) for Transport industry.
Weight (Public Weighbridge Management System with weight capturing facility from any computer interface compatible weighing scale) for Public Weighbridges.
TStock (Legacy DOS Based Tyre Stock Management System) for Tyre retail and wholesale shop
STOCKSys (Inventory/Stock Management system) for store department of large manufaturing plants.
Payroll (Legacy DOS Based Salary and Employee Data Management System with mini and full version) for small and government establishments.
We have these products ready to deploy, some of these products can be downloaded from download page for evaluation purpose.